Man, yet another mind job!
Fan Days 2011 belonged to
Hughes the Force
. Last Saturday, Fan Days had a special screening of the film, and it was the first time unbiased, hardcore Star Wars fans got a chance to see it. The reactions were overwhelmingly positive, and we couldn't be happier with the amount of affection and acceptance the fans have already shown the film! I'm so pleased I could be a part of the project, and a big thanks to J.C., Steve, Ruark, and the rest for allowing me to be one of the faces of Hughes the Force! It was such a pleasure meeting the fans and signing the comic book!
The guys over at
Nerd Heard
actually captured the panel after the screening for us, too! Now you can share the moment when puberty struck Joe Hogan at age 25!
Part 2 can be found
here!
The
TFN
crew was also there in full swing, sporting a banner done by an artist that you may have heard of...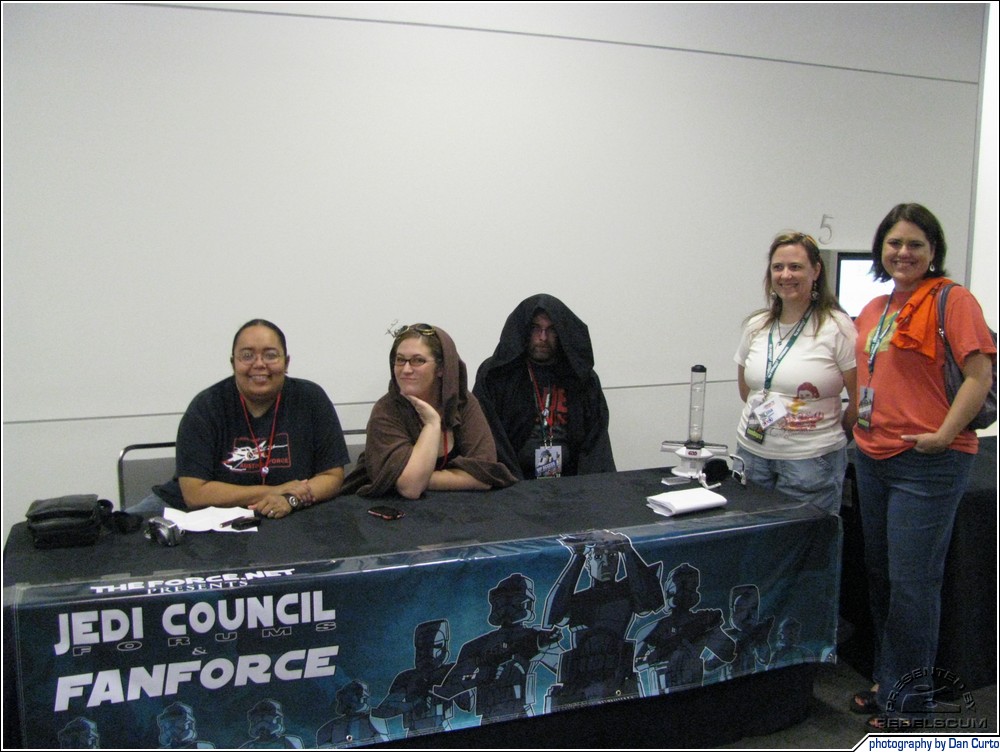 It was great to meet Derek in person, as well as Erika and all the rest!
The convention itself was a LOT of fun. I scored a lot of really cool stuff, most of it discounted, as well as some really great art from the top Star Wars artists! I'll be talking about
Randy Martinez
's and
Denise Vasquez'
s "SketchMania" book in the near future, but in addition to that, I managed to pick up a sketch book and sketch card of Dash Rendar from
Tom Hodges
, as well as a Dash sketch card and sweet BAMF print from
Spencer Brinkerhoff III
!!
I also got to hang out with those superstars (as well as Tom Kane, AKA The voice of Yoda) after the con on Saturday and Sunday night, and just toss back a few drinks!
Brian Rood
,
Robert Hendrickson
,
Joe Corroney
, and a slew of other bigshot artists were there, as well! Everyone was so friendly and approachable, it was truly one of the best nights of my life!
Joe Sorbera, Jazz Kopecek and the rest of our crew had a fantastic time, and are now officially counting down the days to our next family reunion, at Star Wars Celebration VI in Orlando Florida, next August!!